These are my racks
tagged
synths
diy
12 jan 2021
Partly due to recording with Anechoics and partly due to lockdown boredoms I've been updating my modular grid entries. I'm starting to admit that I possibly have a problem… It's so bad that I've added a Jekyll include especially for modular grid images. Winning!
In general I've tried to make the racks be independently useful/complete. They'll have control modules (sequencers, switches, clocks…) and voice modules (VCO's, VCA's, envelope generators) so that they could be used on their own, or linked up to make something larger.
Little guy
Built in my first case from Pittsburgh modular, this has housed my Metropolis for almost forever.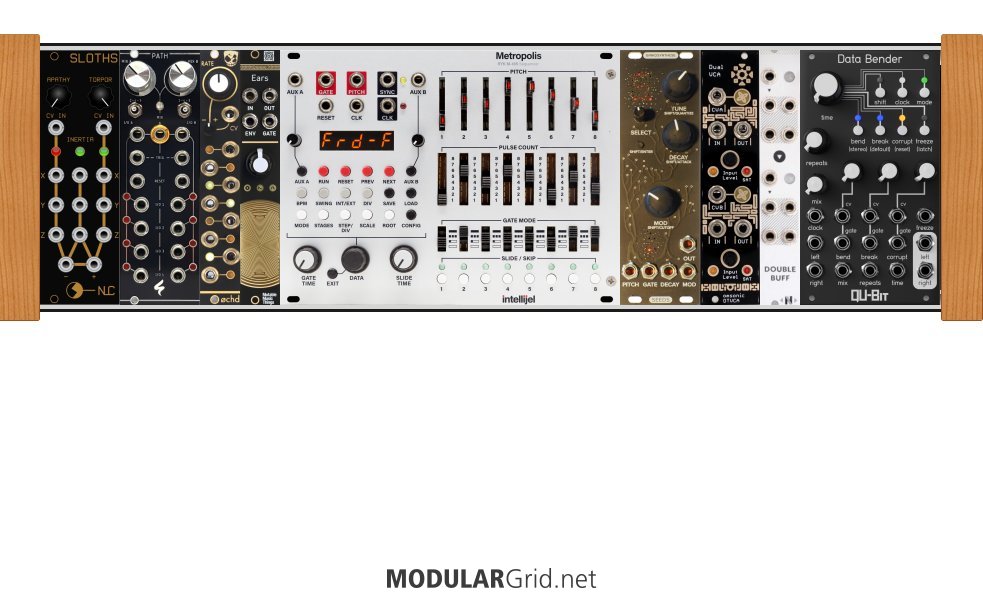 Hack rack voices 1
Built in a box from Ikea I've enjoyed building these "hack racks", to the point of doing it for fun… Lots of different VCO's in here, but they kind of make sense together, especially the two Doepfer A-110-4 SE, which I use to FM one another. Filthy.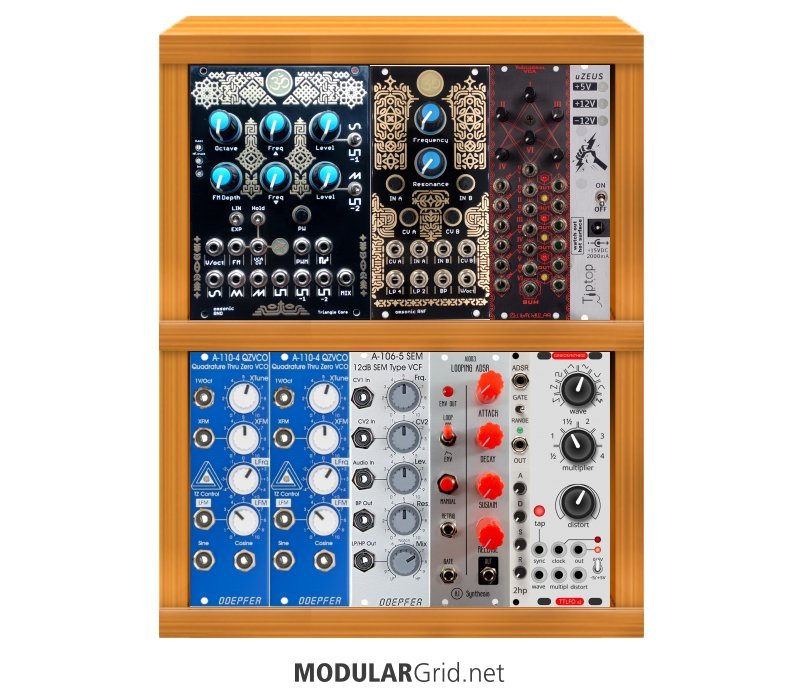 Hack rack voices 2
This one is still a WIP - I need to finish the uO_C - and it's a bit of a weird rack. Kind of for drones, loops, and other weirdness, but with a really nice VCO at it's centre (the Tš-L v2).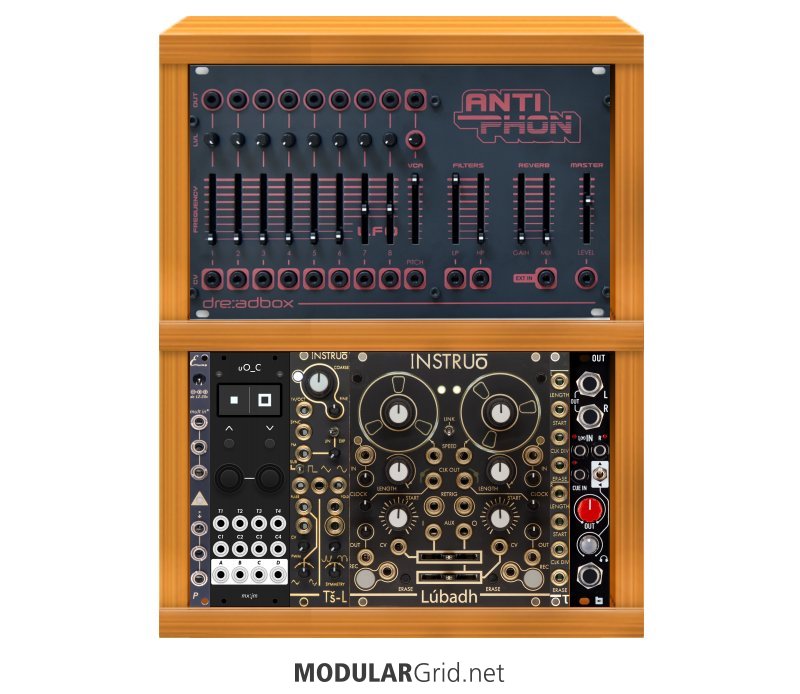 Hack rack brains
This was called "brains" when it had a few more logic and sequencer modules in, but the name has stuck. That said, it has two very nice, and slightly unusual sequencers in (the Antumbra Rot8 and the Division 6). While its not got a lot of voices in, the Sloth & WPO is probably one of my favourite voice combos. The blank panels are actually a switched mult and a Tape Sampler from my friend Jack.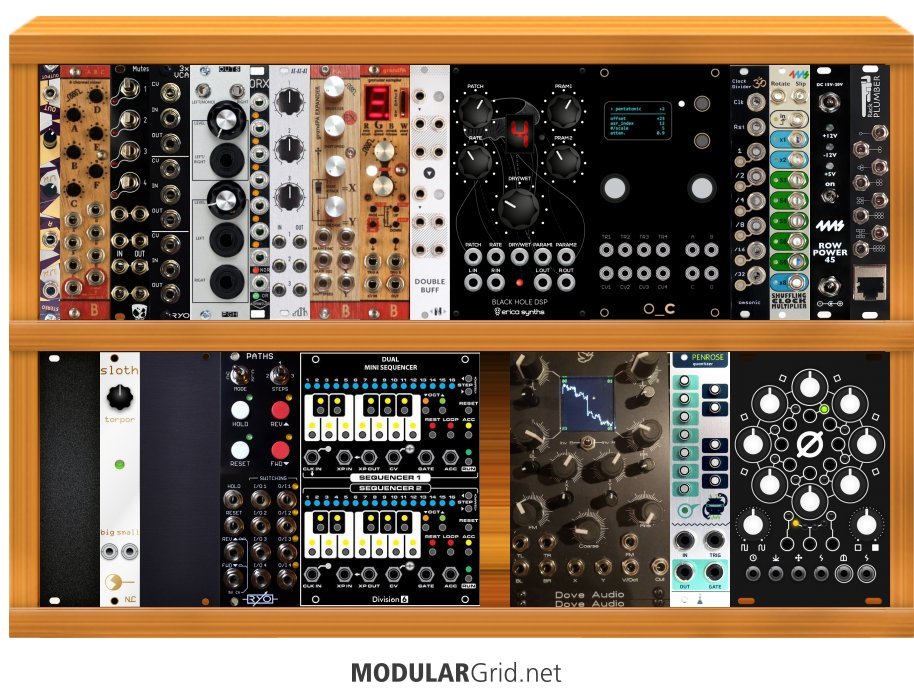 Big guy
This is my biggest synth, which is sort of a problem. It's so big that I don't use it enough - it probably needs a rethink. It's built out of recycled parquet flooring that I got from the Bristol Wood Recycling Project (a happy place…) which is a sort of great & sort of terrible material to build a synth from. It also lacks finesse as I lack a workshop.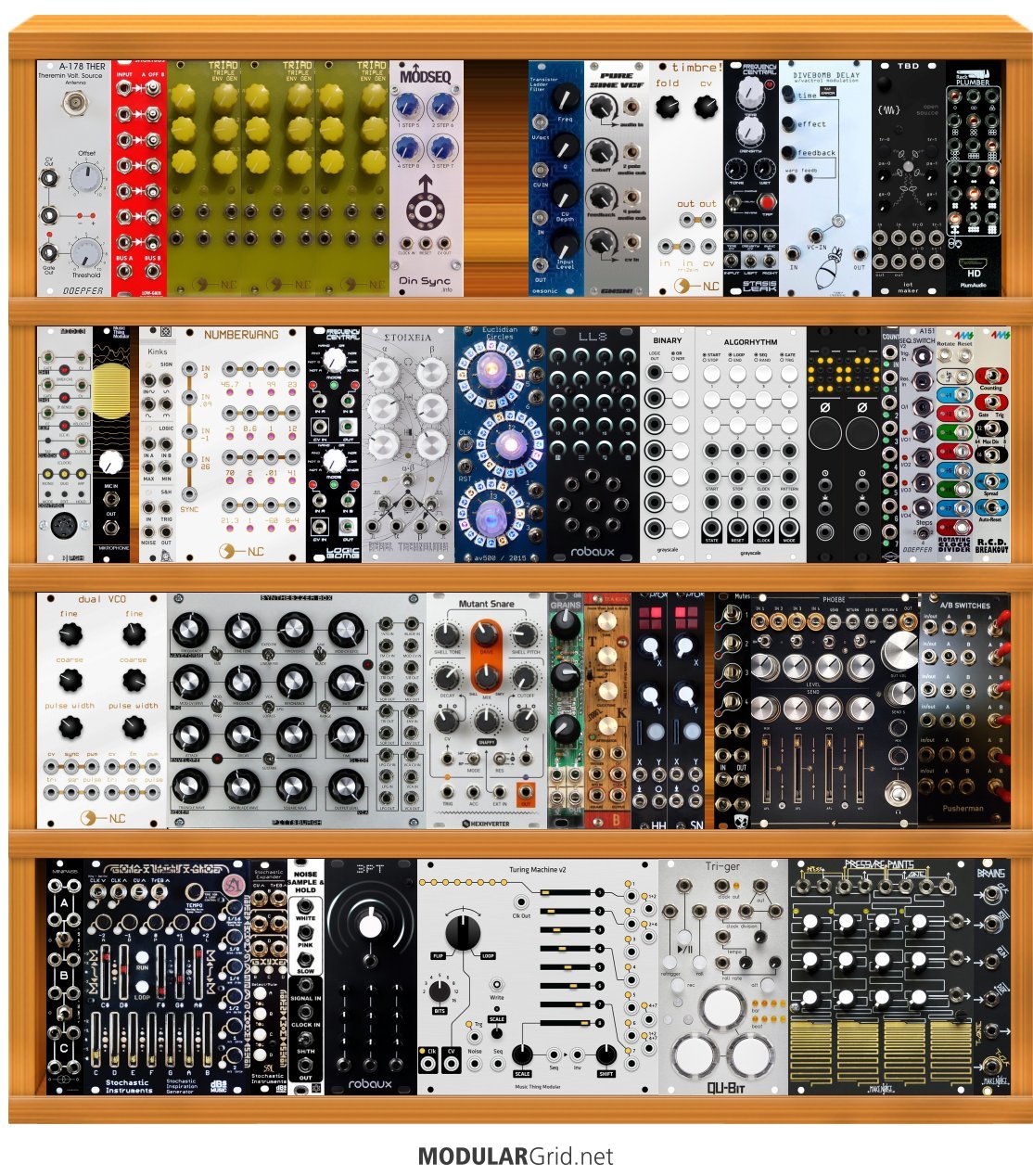 My Unsafe Eurorack
Built in a Thomann rack enclosure, this was the first case I wired up with a Meanwell PSU. It's got some of my favourite modules (Rampage, Ryk M-185, Sampleslicer) in and probably more buffered mults than it needs.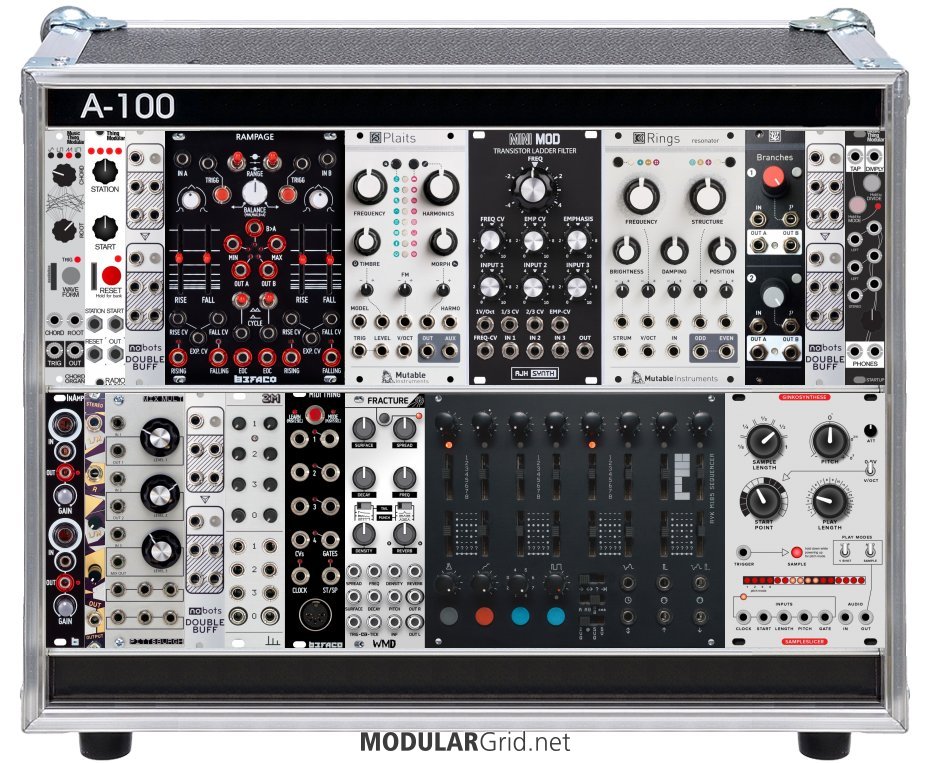 (for some reason MG isn't rendering this one right yet… best to click through to see it in all its glory…)